eBook: 4 qualities of a high performing provider referral management program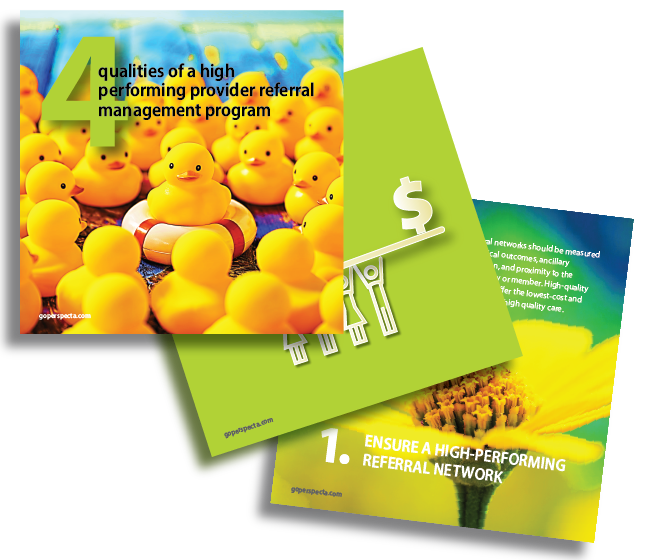 Optimize your provider referral management program
Ensure a high performing program

Provider referrals management is a strategic balance of getting the best clinical outcomes while controlling overall claims cost.
This educational eBook outlines 4 qualities of a high performing referral management program.
Ensure a high performing provider network

Enable provider and partner insights

Continuously check, cleanse, and update

Centralize provider referral resources
Please download to find out more.